All public worship is suspended by order of the Archbishops due to the health emergency. There will be no services in either St Michael's or St Mary's and none of our regular groups and activities will be able to meet until further notice.
This does not mean that worship has stopped: quite the contrary, the worship of God and prayer as the task of us all is a vital response to the outbreak.
During the hiatus we are producing pre-recorded services and distributing these along with accompanying texts on our Digital Services webpage. To receive email notification of when new services are mounted, please subscribe by emailing  kennethpadley@gmail.com
Further online worship resources and pastoral support are available on our coronavirus webpage.
When 'normal service' resumes, we will return to the following pattern…
Regular Services at St. Michael's
Sunday
8am Holy Communion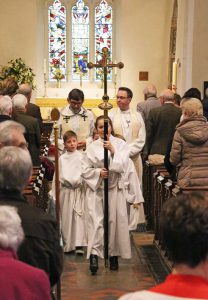 9.30am Parish Communion, with children's groups
Evening worship at St Michael's is intermittent and diverse – sometimes Choral Evensong, sometimes Taize, sometimes special seasonal services.
Monday
9am Morning Prayer
Tuesday
9am Morning Prayer
Wednesday
9am St Michael's Primary School Service
10am Holy Communion
Thursday
9am Morning Prayer
Friday
9am Morning Prayer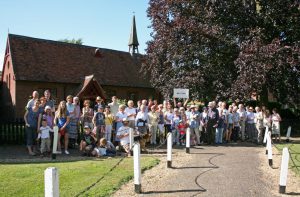 Regular Services at St. Mary's
Sunday 6pm, Evensong
First Sunday of the month is Communion with hymns and a sermon and refreshments afterwards.