Worship presently looks different during this period when we cannot gather because of coronavirus.

Pre-recorded
A regular Sunday service is available on St Michaels and St Marys Youtube channel where you will also find occasional broadcasts of midweek services and reflections. Accompanying texts may be found our Digital Services webpage.
The Life of Jesus in Minecraft is being developed by an auxiliary Youtube channel, MamaRhinoGamer, and is proving popular with parishioners of all ages!
Live
Morning Prayer is being said via Zoom at 9am Monday to Thursday. It lasts about twenty minutes. If you wish to attend on one or more days of the week, please email Charles King for an invitation to the Zoom group.
At home
We have developed simple worship sheets for those who like to pray with hard copy. In addition to your own needs, do you have any friends or neighbours without internet access for whom you could print the following?
Materials for St Michael's Primary School Wednesday service are being distributed via the school parentmail. If you are not a school parent and would like to receive these, please email Kenneth
Wider resources
Further online worship resources and pastoral support are available on our coronavirus webpage.
The journey back to 'normal'
We are anticipating a tapered return towards services in church together and are actively planning for possible scenarios. Information will be updated on this website but please subscribe to our newsletter by emailing Kenneth to stay in touch with developments as they happen.
Before the interruption of the pandemic we observed the following pattern:
Regular Services at St. Michael's
Sunday
8am Holy Communion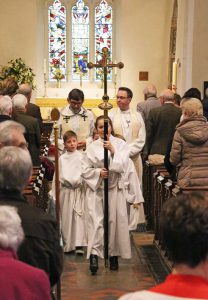 9.30am Parish Communion, with children's groups
Evening worship at St Michael's is intermittent and diverse – sometimes Choral Evensong, sometimes Taize, sometimes special seasonal services.
Monday
9am Morning Prayer
Tuesday
9am Morning Prayer
Wednesday
9am St Michael's Primary School Service
10am Holy Communion
Thursday
9am Morning Prayer
Friday
9am Morning Prayer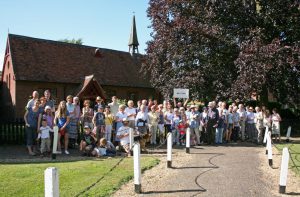 Regular Services at St. Mary's
Sunday 6pm, Evensong
First Sunday of the month is Communion with hymns and a sermon and refreshments afterwards.