Lent is the traditional time of year for preparation for Baptism and Confirmation. Following this pattern, St Michael's and St Mary's run Exploring Christianity groups during the spring term. Many who attend these groups go on to be confirmed during the great Vigil ceremonies in the Cathedral on Easter Eve.
In parallel to this, PCC has discerned a demand from parishioners who were confirmed some years ago (in a few cases many years ago!) and who now wish to revisit the fundamental building blocks of the faith. In response to this need, our Lent groups in 2020 will offer a chance to look again at core Christian beliefs.
Building Blocks of Faith will take the form of small groups, coordinated by Kenneth and Charles. They will include input from the front and opportunity for group discussion. We will be following a basic structure to make sure we cover the key topics, but there will be plenty of time for participants to bring knotty questions with which they are grappling.
As in recent years, we will be running a daytime and an evening group. The material will be the same at both groups each week so participants are welcome and encouraged to work between the two groups if this suits their busy schedules. The evening group will be running in the Parish Centre on Tuesdays 8–9.30 p.m. from Shrove Tuesday, February 25th. The morning group will be running in the Parish Centre on Wednesdays 11.15 a.m. – 12.30 p.m. from Ash Wednesday, February 26th. Bronwen Parr has very kindly offered to provide a soup lunch after the meetings of the Wednesday group (c.12.30 p.m. – 1.30 p.m.).
Here are the dates in full:
• February 25/26: God
• March 3/4: Jesus
• March 10/11: Salvation
• March 17/18: Church
• March 24/25: Worship
• March 31/April 1: Ethics
Do get in touch with Charles or Kenneth to find out more.
Indications of those who wish to stay for lunch on Wednesdays would be helpful for Bronwen – please email her by clicking here.
Participants may like to purchase a copy of Faith Confirmed by Peter Jackson. This will provide useful extension reading for the group. Alternatively, if you are unable to attend a group, you might like to purchase and read Faith Confirmed as a Lent book at home.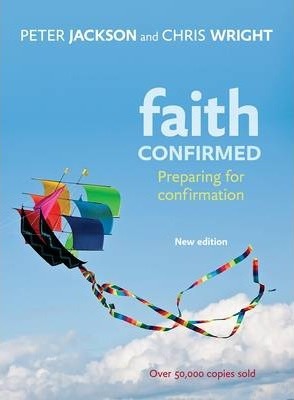 Lent retreat at St Mary's
We are also offering a quiet morning on Saturday 7 March at St Mary's, Childwick, 9:30-1pm. This will be a morning of contemplative guided reflection, making use of our enhanced facilities and garden at St Mary's.
Our facilitator for the morning will be Anna Bosatta who has trained in spiritual direction, and we will finish with a bring-and-share lunch.
Very much open to all, it is our hope that this will complement the Lent Groups this year, and all who attend those are warmly invited to this quiet morning. But it is equally designed to stand alone – do consider coming to this Saturday morning event even if you can't make the groups themselves.

To help us with our planning and refreshments, please contact Charles (email by clicking here or 07944 792827) if you are intending to come. Thank you.